Vision / Mission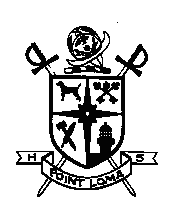 Our Vision
Engaging, Educating, and Empowering All Students for the 21st Century

Our Mission
Create a safe, dynamic, intellectual culture that prepares all students for a four year university and the 21st century world of work.
Providing challenging academic courses which create excitement about learning and instill a desire for the pursuit of learning.
Making personal connections to school for every student by providing extensive athletic programs, visual and performing arts programs and supportive learning communities.
Fostering parent and community involvement that supports and enlarges the students' view of the world.

Our Core Beliefs
We believe all students can learn and meet high expectations in rigorous and supportive learning environment.
We believe in honoring the diversity and unique gifts of each student.
We believe it is important for all students to feel connected to high school in the classroom and in extracurricular activities.
We believe parent and community involvement is critical to student success.
We believe learning as professionals in a collaborative culture is vital to student success.