About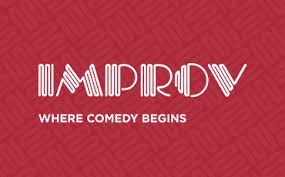 Welcome to PLHS Improv Club
The Improv Club at Point Loma High School provides students with opportunities to develop improv skills and perform improv comedy shows on stage throughout the year. The PLHS Improv Club is student led and has a PLHS faculty advisor; it also retains a professional improv coach from the San Diego community to work with the team throughout the year.
At the beginning of each school year, the PLHS Improv Club conducts auditions and establishes a performance team. The team receives monthly improv training and rehearses every week on Wednesdays from 5 to 7 p.m.
Performances are scheduled on a regular monthly show schedule where the PLHS team performs, and includes a show referee and an abundance of audience participation. Shows are "squeaky clean" with material appropriate for all ages.
2018-19 Show Schedule for PLHS Improv Club
Held In Performing Arts Center at PLHS, Show Time 6:30 p.m.
Thursday, October 25, 2018 Spooky Show
Thursday, November 15, 2018 Fall Show
Thursday, December 20, 2018 Holiday Show
Thursday, February 14, 2019 Love Show
Thursday, March 21, 2019 March Madness Show
Thursday, April 18, 2019 Spring Fling Show
Thursday, May 16, 2019 Senior Show
Questions about the Improv Club at PLHS?
Email Mr. Joe Florence at jflorence@sandi.net